Northridge Woodhaven Cemetery offers traditional ground burials, cremation inurnments, single and double lawn crypts, and mausoleum interments.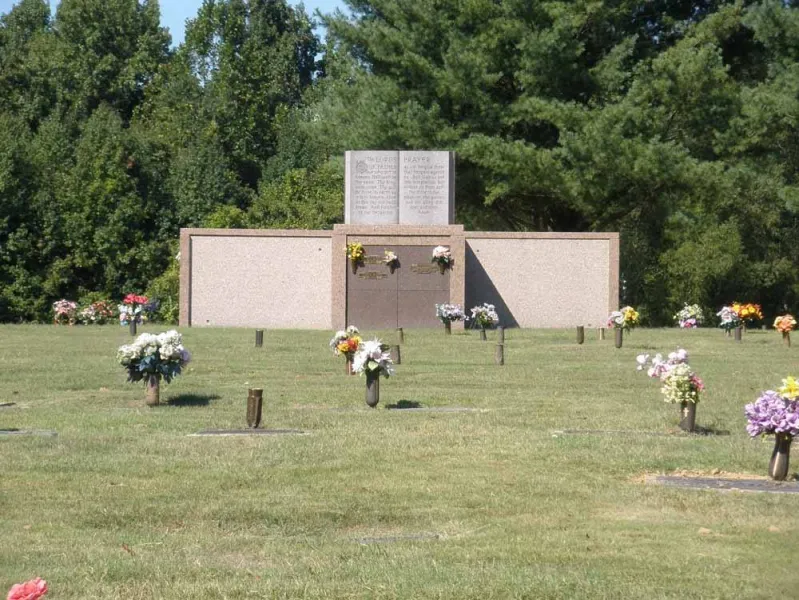 Tour Our Grounds
Established in 1955, Northridge Woodhaven Cemetery consists of a well-manicured park that houses a peaceful wooded area with a small reflection pond.
The grounds are a sprawling 72 beautiful acres with only 27 acres currently landscaped. Four of our seven gardens have features: a veterans memorial in the Garden of Honor, a Bible in the Garden of Devotion, a statue of Christ in the Garden of Christus, a wooden cross in the Garden of Cross, and a St. Jude statue in the Garden of Hope, which was donated to Northridge from The Shannon Family of Millington.
Most of the cemetery sections, also called gardens, have a central feature. The cemetery grounds also feature a country pond which is overlooked by rolling hills. Our doors are open to our families six days a week, so drop by for a visit and a drive through scenic grounds
Learn how you and your family can save money and avoid additional grief by pre-planning your burial in Northridge Woodhaven Cemetery. Click HERE to free Burial Planning Kit